Top Digital Marketing Solutions for Your Business: 4 Most Important Things You Need To Know
There are many digital marketing solutions out there, but what are the right ones for your business? We'll guide you on how to identify the right digital ecosystem to grow your brand.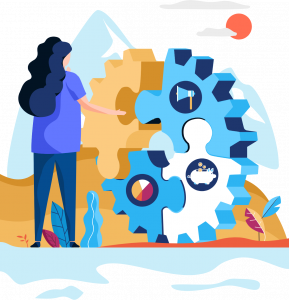 Identify the right platforms for your business
There are a lot of solutions for businesses of all sizes to grow their brand. However, just as with any solution there are choices and some will suit your business better than others.
Firstly, you must identify how to get people to do the things you want them to do. For example, Facebook Ads help people find the service you're offering. Then, you can start to tell your story – Facebook is a great tool for telling a compelling story. You have to play the role in creating the experience for your audience. Facebook advertising is more effective when it comes to storytelling than other forms of marketing.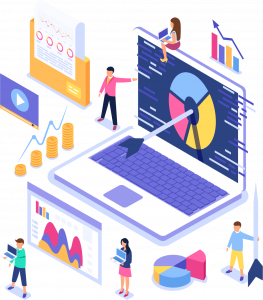 What are the 4 most important things you need to know?
1. Define Your Needs
Do you need PPC ads to reach more people, or do you need to drive traffic to your website? Will you be launching a big product launch and need people talking about it? Do you have the budget for social media, or do you just want to create awareness for your brand?
Many people have a short-term plan and long-term goal. While you may need more money to make long-term goals, you may have to make more short-term changes to meet your short-term goals. Take the time to understand your needs to make sure you're making the right decisions.
2. Understanding your needs
If you have a well-defined business strategy in place and you've identified what success will look like in your particular business, you'll be able to better navigate the many marketing tools available to you.
For example, if you want to increase your brand awareness you'll want to focus on the channels that work well with your business and ensure that you're spending your budget in the most efficient way. But do your research and make sure your partner's understand your goals and also know which marketing tools you need.
3. Define Your Marketing Platforms
No matter what stage of growth your business is at, there is always going to be a need for new audiences and ways to market to them.
Use the official guide for Advertising on each platforms to learn Best Practices:
4. Identifying what marketing tools to use
Digital marketing is all about capturing and converting users, so you need to make sure you're looking at what platforms and tools are most likely to deliver results for your business.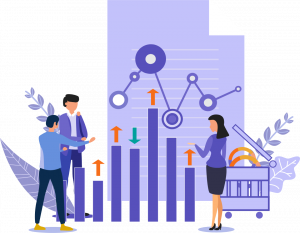 How to measure your success
To measure the success of your ecosystem, you need to collect key data on how the various players in your ecosystem are performing. The metrics that your ecosystem needs to track are:
More specific things like customer acquisition costs (CAC), retention rates and customer lifetime value (LTV).
Specific things like customer acquisition costs (CAC), retention rates and customer lifetime value (LTV).
Relationship metrics like marketing impressions and sales-to-buyers ratios. They are a key part of understanding your customer base and connecting the dots from your efforts to the success of your business.
We hope that this gave you some helpful hints on how to stand out in the digital marketing space. From understanding keyword quality, to identifying the right social networks, to knowing where your competitors are, there are a few things you need to know to ensure that your digital marketing solutions will translate into revenue.
With the many digital marketing platforms out there, finding the right digital marketing services and measuring the most effective one for your business growth can be complicated. If you're looking for an innovative team with years of experience under its belt, we're here to help. It's likely that our team has seen what you're facing and can deliver the perfect solution—whether your project is large or small, digital or traditional, or something else entirely.